European Style Pastries
We bring quality, simplicity, and labor-saving solutions to every partnership.
Contact Us
About Us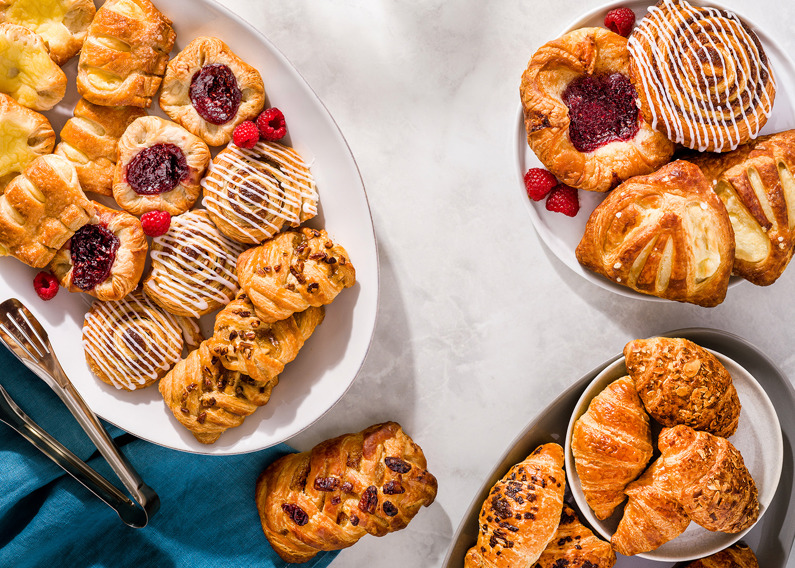 We craft. You bake. They delight.
Save time, waste, and energy: All of our pastries come pre-proofed and pre-glazed. No preparation required.
Ready-to-Bake: Our ready-to-bake products are freezer-to-oven to make preparation easy. You can also bake throughout the day for maximum freshness.
Premium pastries: With twenty-four layers of authentic European dough, our pastries have a crispiness, volume, and flakiness that keeps guests returning for more. You can serve premium pastries that will beat local products in price and taste.
Labor-saving solutions: Serve patisserie quality pastries without a pastry chef with our freezer-to-oven Danish pastries and thaw-and-bake French croissants.
Reliability and transparency: We deliver constantly and offer high-quality and safe products that not only ensure taste and satisfaction but also guarantee food safety, transparency, and reliability. Through consistency and traceability, we are able to offer you the best-selling freezer-to-oven products in the US.
Our Services